WE Transport would like to recognize Paul Drogos and Jasmin Rodriguez, two drivers from our Medford yard for a job well done in breaking up a fight that broke out on one of their buses. Both of these employees handled a difficult situation with professionalism and helped the company shine by receiving high praise from South Country School District.
Shortly after leaving a middle school on their route, a fight broke out on Paul Drogos' bus between three individuals. Paul immediately pulled over, secured his bus, and went to the back of the bus to try to defuse the situation. Quickly realizing these students were not willing to calm down, Paul notified Dispatch of the situation and was then able to separate one student away from the two aggressors. This was a very chaotic scene with bystanders outside of the bus holding the service door closed as one student was kicking and pushing the door to try to exit the bus.
While all of this was taking place, Jasmin Rodriguez, another Medford yard driver, who was in the vicinity of Paul's bus, asked Dispatch if she could help by taking the victim off of Paul's bus and onto her empty bus so she could be brought safely home. Dispatch approved her request, and the student was removed from further harm. Both buses were able to get all students home without any further incident.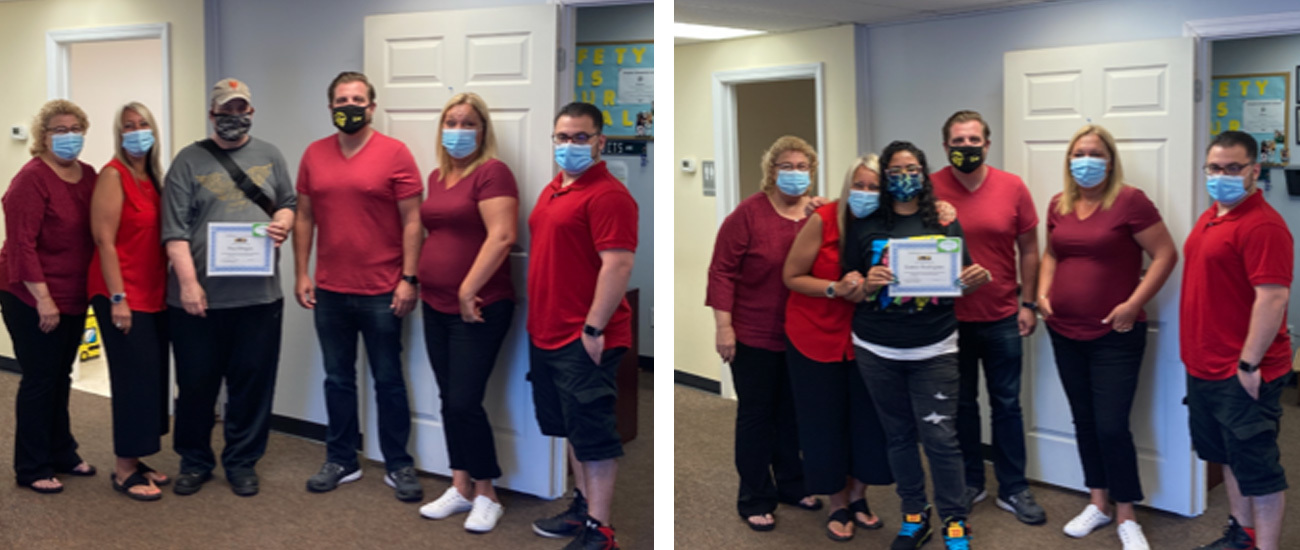 Both Paul Drogos and Jasmin Rodriguez were recently recognized for their outstanding job performance with an award certificate and a gift card. The management, and everyone else at WE Transport, would like to thank Paul and Jasmin for their quick-thinking and exceptional job performance during a very dangerous situation. Thank you!