FLEET INSPECTIONS & MAINTENANCE
WE Transport's maintenance department is state-of-the-art. Our department is equipped with the latest technology has to offer for the operation of large fleets. This technology allows us to provide ongoing preventive maintenance, which reduces the amount of time our vehicles are out of service for repair.
Fleet codes allow us to track and keep control of all vehicles in our fleet. Each vehicle is given a specific number and then provided with a barcode, which ties into our software system. Utilizing these fleet codes, we can track down to the exact hour that a vehicle needs to be in our facility for maintenance and inspection.
As a result of our maintenance department's dedication to preserving the functionality of our fleet we continuously seek to reach the 100% plateau on our New York State Department of Transportation (NYSDOT) BUSNET scores, which currently exceed 98%.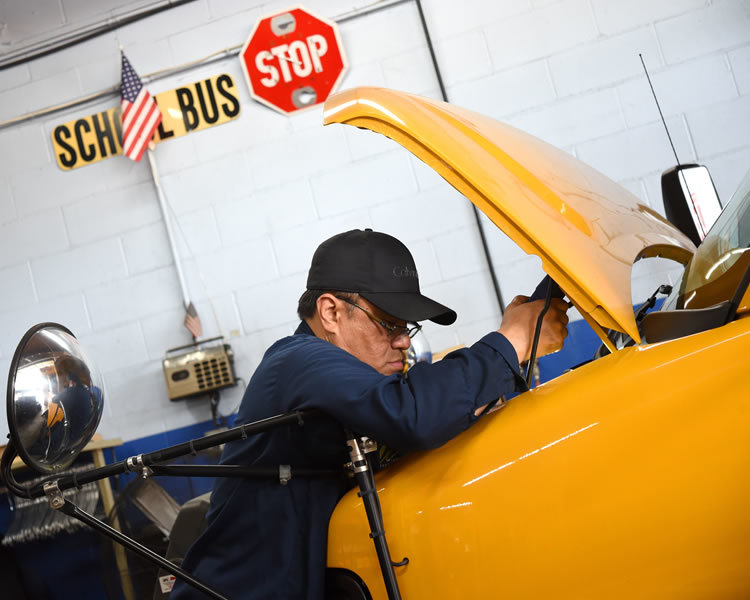 HIGHLY SKILLED TECHNICIANS
All our maintenance yard locations are staffed with highly skilled technicians, who each hold a CDL, and are led by our Director of Maintenance – Leonard Huffmire. Mr. Huffmire has over thirty years of experience in the heavy duty automotive and school bus industry.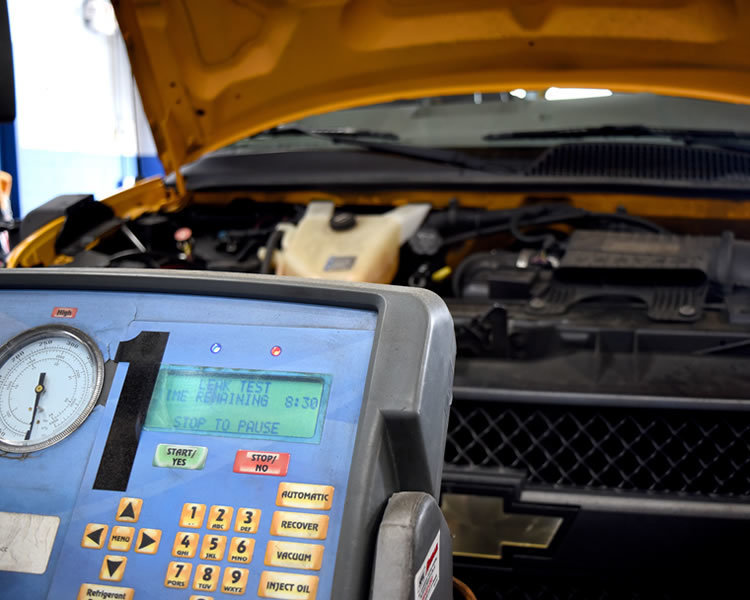 Due to continuing advancements in technology, our technicians have access to advanced training that allows them to obtain up-to-date certifications. This ensures our staff remains at the highest levels of competency and keeps WE Transport at the forefront of school bus companies.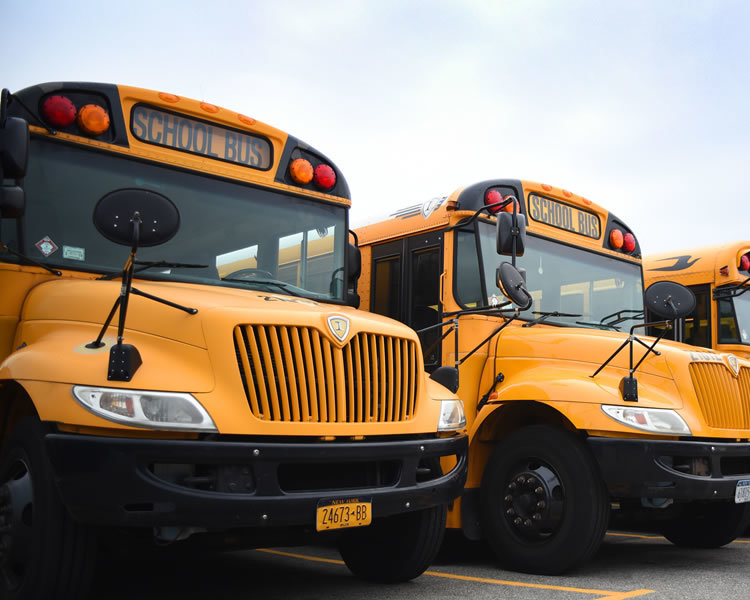 Every vehicle in our fleet complies with the Americans with Disabilities Act. Our ADA-compliant buses and vans are all equipped with the latest wheelchair and scooter lifts as well as skilled transit operators who are trained in how to use them to load and disembark special needs passengers.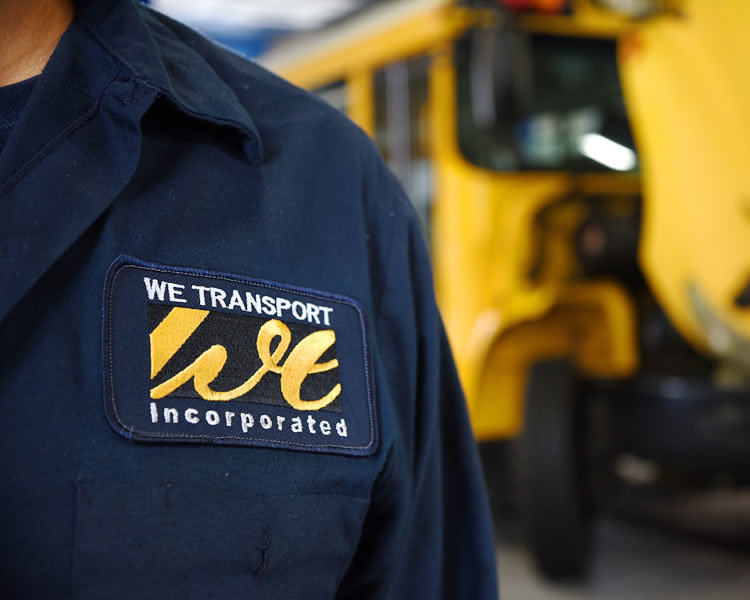 All of our maintenance yards conduct weekly meetings with their entire staff. Senior management from our corporate office rotates throughout our various locations to observe and give input. Weekly meetings are used to cover current issues such as payroll, routes, equipment, and labor.

The latest local transportation news, useful travel and safety tips, and more inside the WE Transport Blog.

We're hiring! Fill out our online application and become a valuable member of the WE Transport team.