WE Transport is dedicated to implementing and leveraging the latest technology to help guarantee the safety of our vehicles, drivers, and — most importantly — our passengers.
The use of cameras on our buses has statistically proven to be a vital tool in helping our drivers improve their skills and has enabled WE Transport to become overall a safer and more efficient vendor. We also have the ability to electronically transfer video and audio data directly to our customers when the need arises to review any incidents that involve their passengers or our drivers.
Many of our vehicles are specially designed and built with integrated child seats for special needs students. This feature ensures the safety of students by eliminating the potential of an external child seat separating from the actual seat providing the highest level of safety and security while allowing the driver, bus attendant and passenger a streamlined on/off solution.
We have installed global positioning systems (GPS) in all of our vans to provide a comprehensive view of our fleet, students, schools, and routes so we can improve our operations and ultimately provide better service for our customers. The use of GPS tracking devices increases route optimization, reduces fuel costs, improves safety and driver accountability. Our dispatchers have a bird's eye view on where drivers are located and at what speed they are travelling.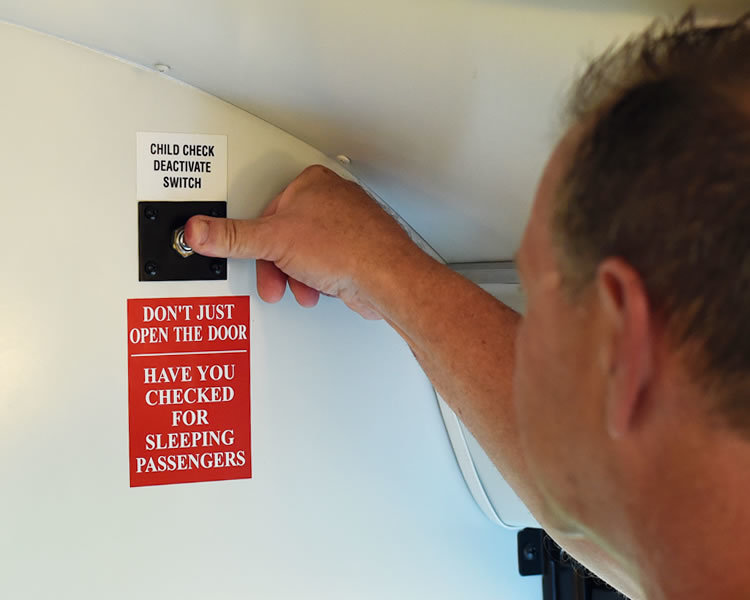 Installed in all of our vehicles, this system reminds our drivers to walk to the back of the bus to check for any children who may be left behind at the end of each route. If the driver does not end his check by pushing the Child Checkmate button installed in the back of the bus, the vehicle horn will alarm.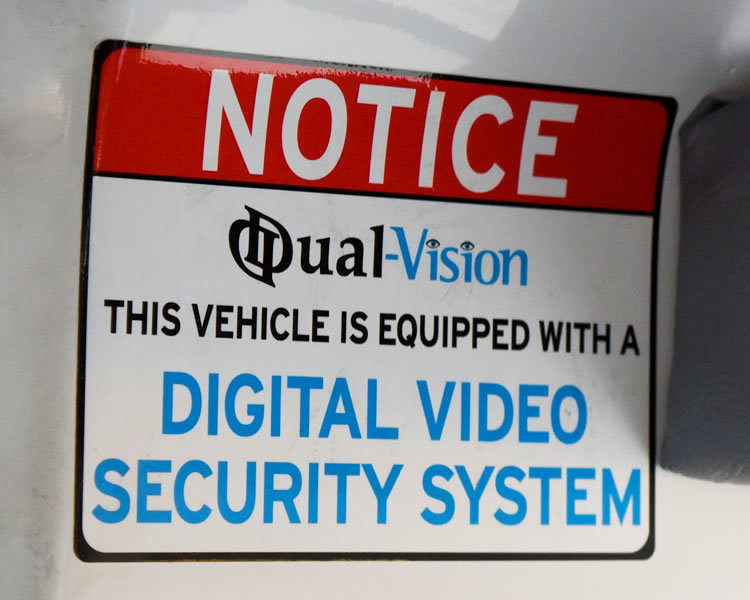 Our onboard vehicle cameras provide a means to randomly check that our drivers are following the rules of the road and also serve as a deterrent to discourage unsafe driving habits. All video we record conforms to the policies established by our customers and can be released for review at our customer's request.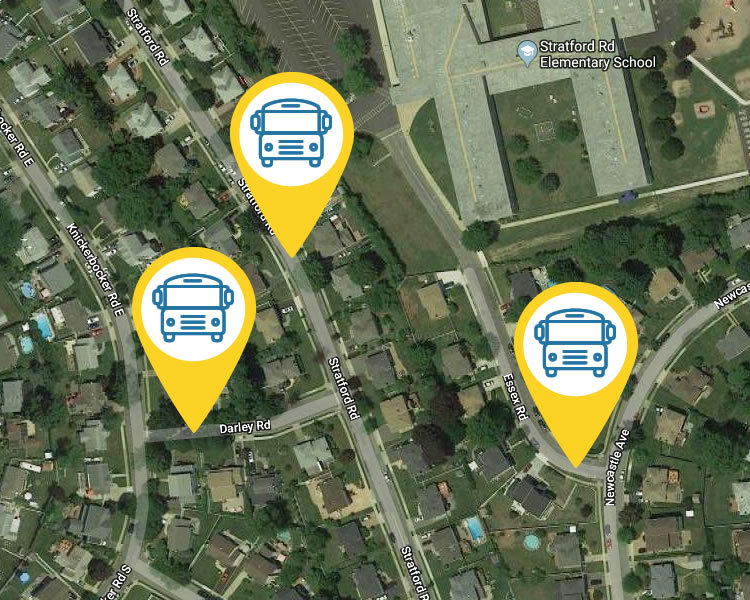 With our advanced Global Positioning System (GPS), routing software, and our staff's wealth of knowledge, we develop routes that map out the timeliest and direct itinerary for the highest level of efficiency. These GPS systems also let our dispatchers know where every one of our vehicles is at all times.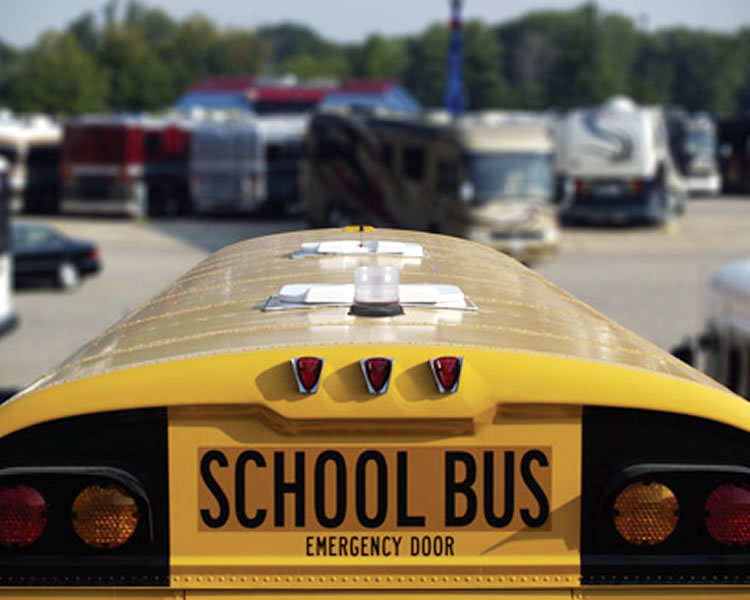 For added safety, many of our buses are equipped with flashing rooftop strobe lights that help motorists see the bus in time to stop safely during inclement weather or low light conditions. These strobes are incredibly effective in preventing collisions and illegal pass-bys that could injure our passengers.

The latest local transportation news, useful travel and safety tips, and more inside the WE Transport Blog.

We're hiring! Fill out our online application and become a valuable member of the WE Transport team.